What's Involved in the Lot Clearing Process?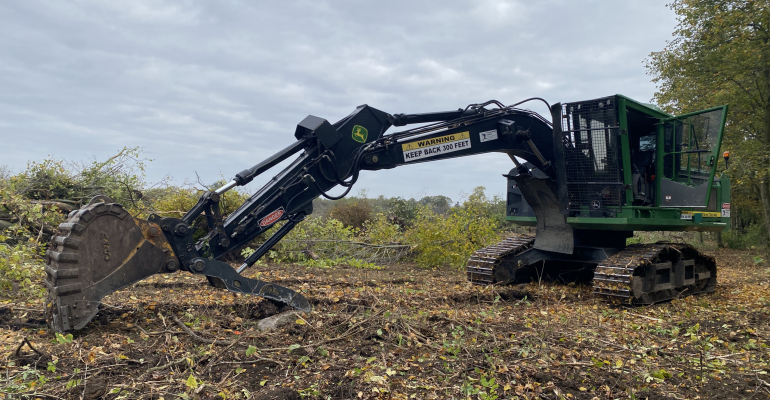 What's Involved in the Lot Clearing Process?
When it comes to transforming a property, lot clearing is an excellent option. It is a process that involves removing shrubs and trees from a plot of land in order to make room for renovation, rehabilitation, new construction, and other similar activities. Despite the enormity of the task, following a step-by-step procedure can make it go smoothly. Continue reading to learn more about the process and how professionals who provide lot clearing services approach the task.
Steps of the Lot Clearing Process
Site Prep
The first step in clearing any piece of land is to prepare the site. It is a time-consuming and labor-intensive process, but it is necessary to achieve the desired results. It necessitates the use of specialized tools and equipment, as well as the expertise of a certified arborist. The size of the job is determined by the plot's size, soil type, and any nearby structures or hardscapes that must be removed.
Stump Grinding and Removal
Tree stumps can be dealt with in one of two ways,
Grind them down to the level of the soil so they don't get in the way of other landwork.
Remove the stumps from the ground completely.
Working around underground pipes, gas lines, wires, and irrigation lines is a common occurrence. The experts have the expertise to plan and execute this step in the most efficient and safest manner possible.
Tree Removals
Clearing a lot does not always imply removing all of the trees on the property. It is a selective process that can aid in the preservation of your property's natural beauty. Determine which trees and shrubs should be removed and which should be left alone. It necessitates the use of specialised equipment and the removal of leftover debris in order to ensure minimal damage and avoid any disruptions.
Right-of-Way Clearing
It is critical to clear the land properly in order to ensure smooth operation and avoid unnecessary delays. It can help clear space for maintenance equipment and make it easier for utility trucks to access the site.
Grading the Land
The next step in the lot clearing process is to fill any holes that have formed after the land has been cleared. It aids in the even and compacting of the top layer of soil. If necessary, more soil can be added to smooth the surface.
We Offer Hassle-Free Lot Clearing Services in Ontario
What Does the Lot Clearing Process Entail? Rayzor Edge Tree Service prides itself on providing high-quality service at a reasonable cost. For tree removal and lot clearing, we use top-of-the-line tools and equipment. We value safety above all else, which is why we adhere to industry best practises. We have a team of knowledgeable and skilled experts who work hard to understand your requirements and provide assistance as needed. At your convenience, we provide quick and hassle-free services.
We can assist you if you are looking for tree care professionals in Ontario who can provide lot clearing services. Contact us at (519) 503-9829 if you have any further questions about our services. Fill out our online form to receive a no-obligation assessment of your property.