Residential
Have Additional Questions?
Get a free, no-obligation quote
We don't just answer your questions; we provide solutions!
Our certified tree professionals live and work in your community. Our team members are committed to helping take care of your trees and shrubs to ensure your property remains beautiful and healthy.
Our Team Take Pride in our work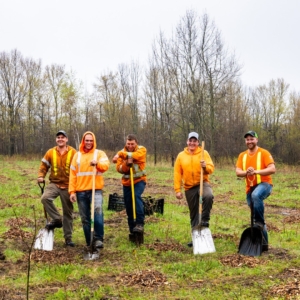 We are an experienced, trained team with practiced techniques which enable us to be efficient and safe, while providing the required results for our customers.  We continuously work hard to earn the reputation of being the best all round tree care service business in the Kitchener, Waterloo, Cambridge, and Guelph area
We'll help you find the best solution and you can count on personalized client services for tree trimming, shrub pruning, tree health inspection and treatments, tree and shrub fertilization, storm prep, and tree removal.
Our Expertise & Expert Approach
Woodson Forestry offers more than just logging
Timber Harvesting
Involves planning harvest and reforestation; cutting trees and moving them to a landing.

Forest Management
Helps us identify the resources and opportunities available in terms of financial gain and long-term sustainability.

Log & Timber Sales
We supply more than 1.5 million cubic metres of log products annually to the domestic timber manufacturing sector.
Timber Cruising & Appraisal
The process of measuring the volume and quality of standing and down timber before it has been harvested.
EXCELLENCE AND PROFESSIONALISM
LICENSED AND INSURED