Residential Services
Our team is committed to and passionate about two things, healthy trees and satisfied customers
We are an experienced trained team with practiced techniques which enable us to be efficient and safe while providing the required results for our customers. We continuously work hard to earn the reputation of being the best all round tree care service business in the Kitchener, Waterloo, Cambridge, Guelph and surrounding areas.
We provide a full complement of residential tree services:
We're rapidly growing and are always looking to hire exceptional, motivated, quality team members!
Join our team today.
Resources
Get a copy of our brochure on
Residential Tree Services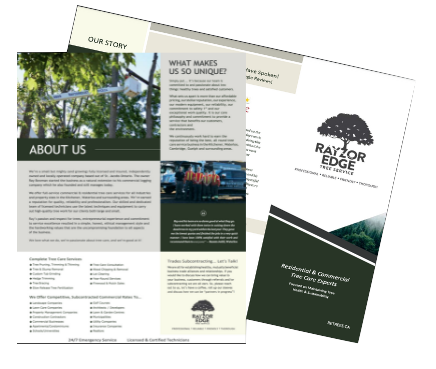 Testimonials
What do people think about Rayzor Edge Tree Services
The crew removed a small tree and trimmed two other trees. Very professional and polite staff. Got the job done quickly and cleaned up after themselves. Thank you. Would definitely recommend their services.

– Holly Ballard, Kitchener